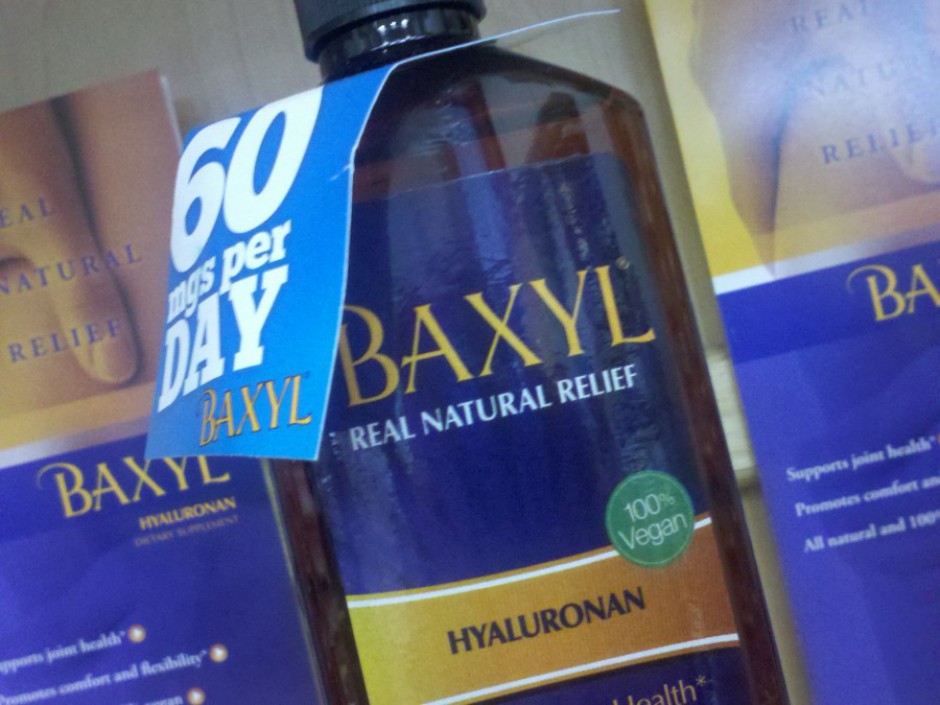 Supports joint health
Promotes comfort and flexibilty
All natural and 100% vegan
Hyaluronan is found naturally throughout the body with high concentrations in synovial fluid and cartilage. It plays vital roles in all the body's tissues and fluids, including shock absorption and lubrication within joints. Baxyl with real MHB3 Hyaluronan has been designed to match the body's own hyaluronan.
Baxyl is all natural and vegan. Unlike most joint supplements that use animal by-products, Baxyl's patent-pending formulation is made through a process of microbial fermentation that ensures it is pure, consistent and vegan. It is not genetically modified ingredients. Further, Baxyl's liquid advantage facilitates rapid absorption and effectiveness.
Baxyl provides relief from the occasional stiffness and discomfort you may experience from time to time. No matter your current level of activity, Baxyl can help you enjoy life again or your money back, guaranteed.
*These statements have not been evaluated by the Food and Drug Administration. This product is not intended to diagnose, treat, cure, or prevent any disease.